Kim and her husband Jake started looking into building their second home when they realised the cost of renovating was not worth their time. Fast forward one and a half years later, the couple move into their first family home one week after baby Ollie was born. This is their story.
This block is 700m2 which means we could do what we want. We sat on the block for about a year, we got married and while I was pregnant we started building and that was the reason why really. We've both lived in old houses before, and you're just constantly fixing them. Whereas if it's new, it's sort of fixed and you can do whatever you want.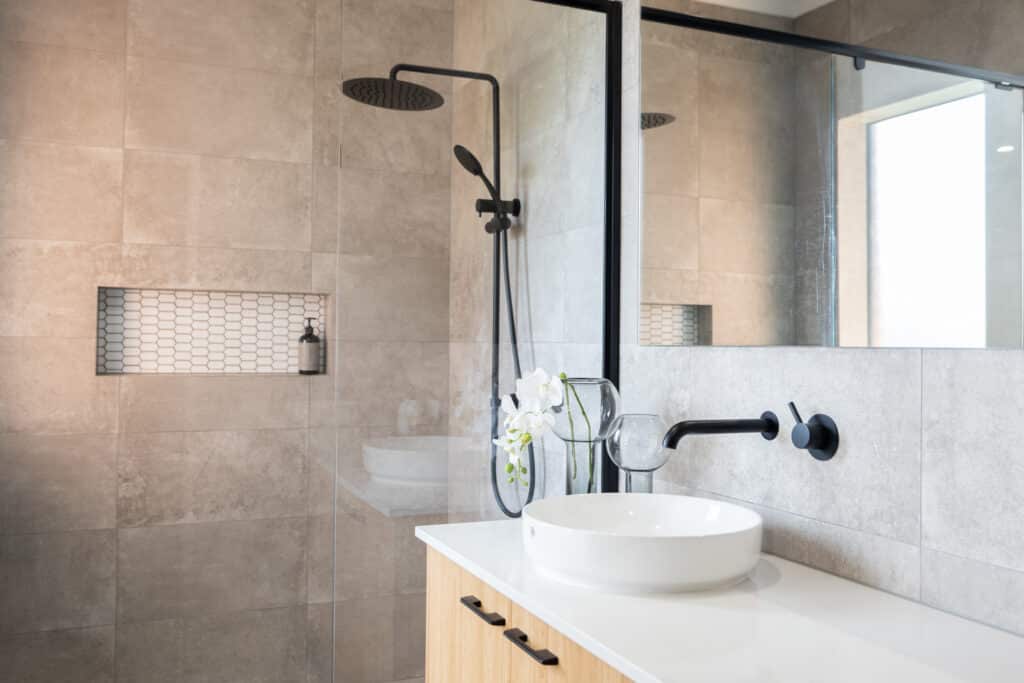 So what was on her dream home wish list?
It was something surprisingly simple. An ensuite was something that was crucial to her because she didn't have it in her last home. Kim's also a really big home cook, which made the kitchen another important feature of the home.
I love to cook so I wanted a functional kitchen. We have a really big scullery that I am obsessed with.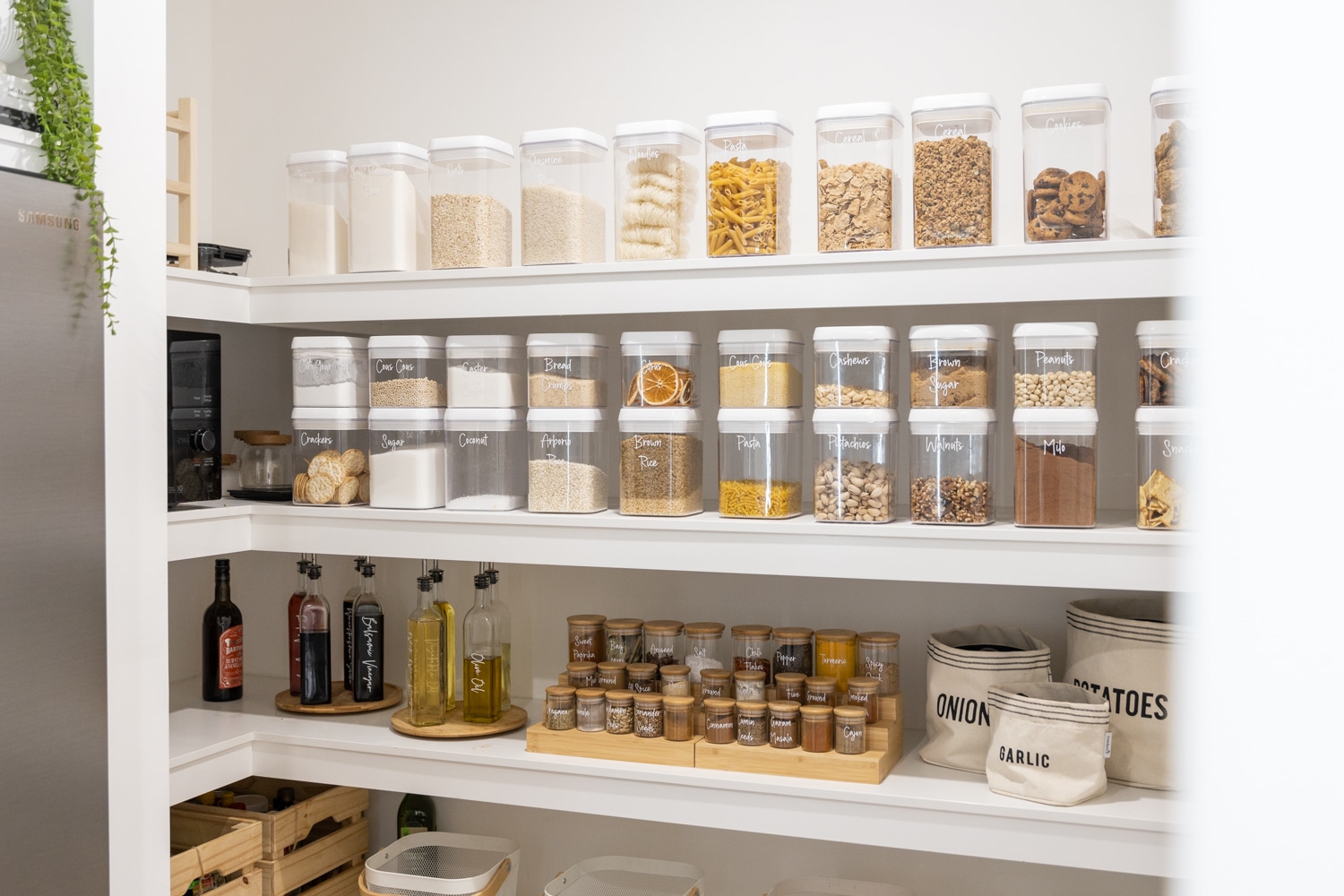 It wasn't easy for the couple to decide which builder they wanted to go with, especially since they had spoken to ten. But they finally narrowed it down to Redink Homes.
With Anthony (Sales and Design Consultant), what we found is that we had a pretty good idea of what we wanted. It was between him and another builder and the other builder couldn't get their stuff together and basically he was just really cruisy.
Many of our clients enjoy how easy-going our Sales Consultants are when it comes to customising home designs.
The best thing that we liked about Redink is that you could change it to suit you and it wasn't like, 'oh if you want to move this wall it's going to cause you $5000' and 'we only have 2 styles of kitchen'. Everything was customisable.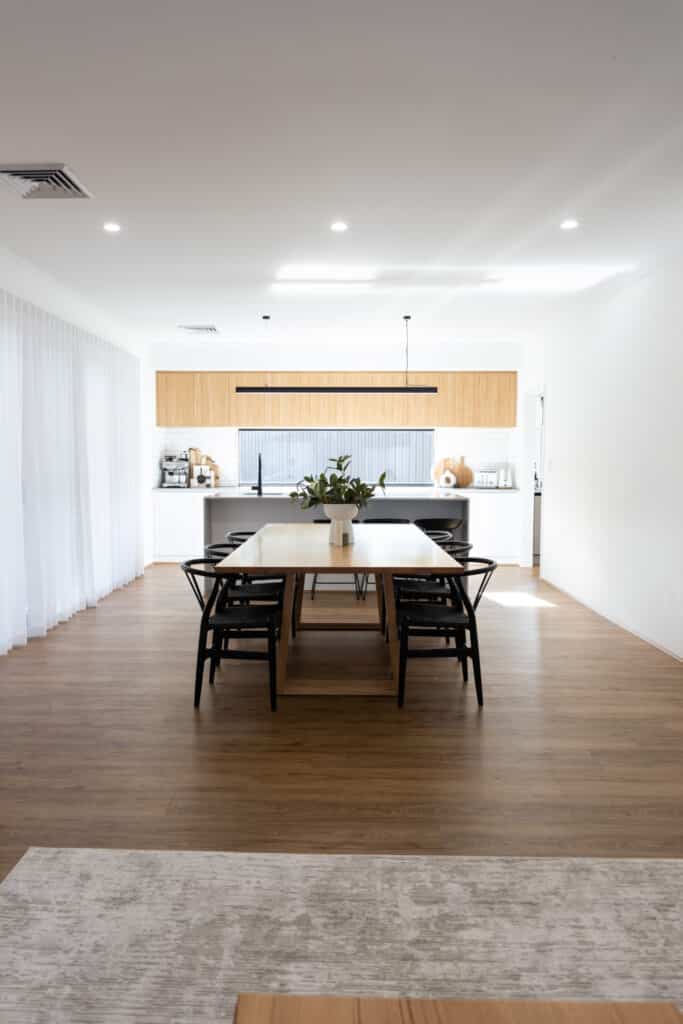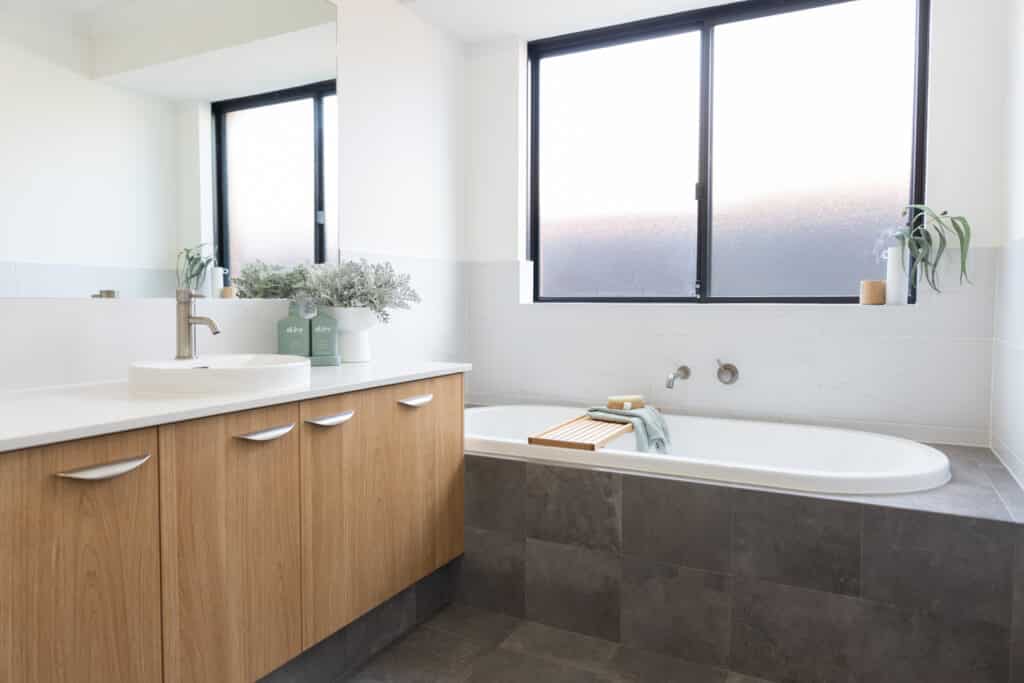 One tip Kim would leave for anyone entering the building process is to plan.
My biggest tip is to take your time. We had a full one-day with our interior designer during our selections and if I knew what I knew now I would have gone to all the tile shops and all the other places before the meeting.
Kim has built an online-presence on Instagram (@vande.home) thanks to her eye for interior design and timeless aesthetic.
If in doubt, stick to neutrals because you can change it with colour and textures. Our house is pretty white and beige but we know that if we decide to resell it's timeless.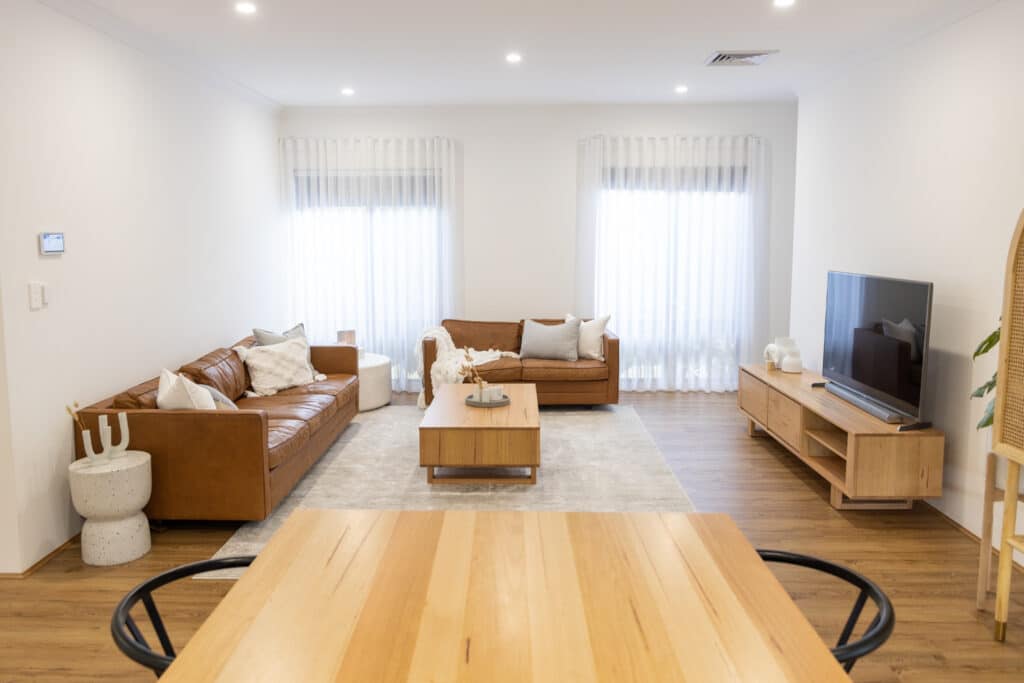 This is our first time building and I think if we were to build again we would probably go with Redink because we didn't have any issues. And also for all our site visits we had the best site supervisor (Karl), he was just lovely. What made the process really enjoyable is that we had somebody that was nice to us and happy to help.