On the 29th of October, we drove down to meet our wonderful new client Eden at her slab that had just gone down. Eden is building her very first home and she chose to build it with us!
It was such a special moment to be part of and to see how excited she was to see the slab down.
The slab is the concrete foundation for a house, it's a structural element that is a horizontal flat surface that you build the house upon. Having your slab being poured is the first step of the building process which is why it's such an important moment and why to celebrate it going down. Seeing the slab down she could start to imagine how the home would come together.
We were honoured to be involved in such a momentous occasion and to be able to share in her excitement.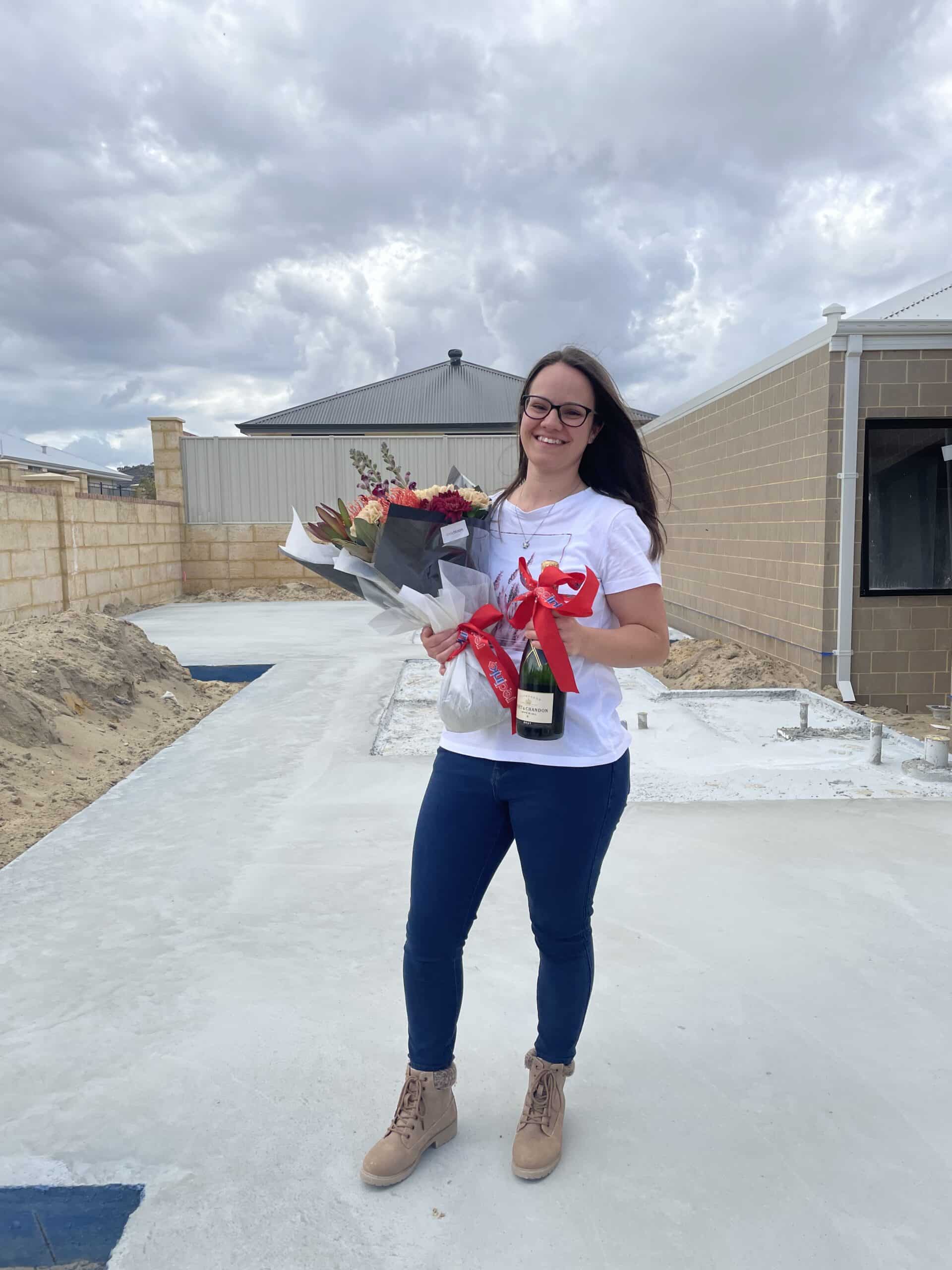 She's picked a great location for her new house, it's so close to the shops, schools and is in a quiet peaceful street. She walked us through her plans for the house and where each room was going to be.
We brought along a bottle of champagne as well as some beautiful flowers to help her celebrate her moment! Her friend joined her as well as Sim her sales and design consultant. We all shared a glass of bubbly as well as some great chats.
It was such a wonderful day thank you to Eden for letting us share with you your moment!