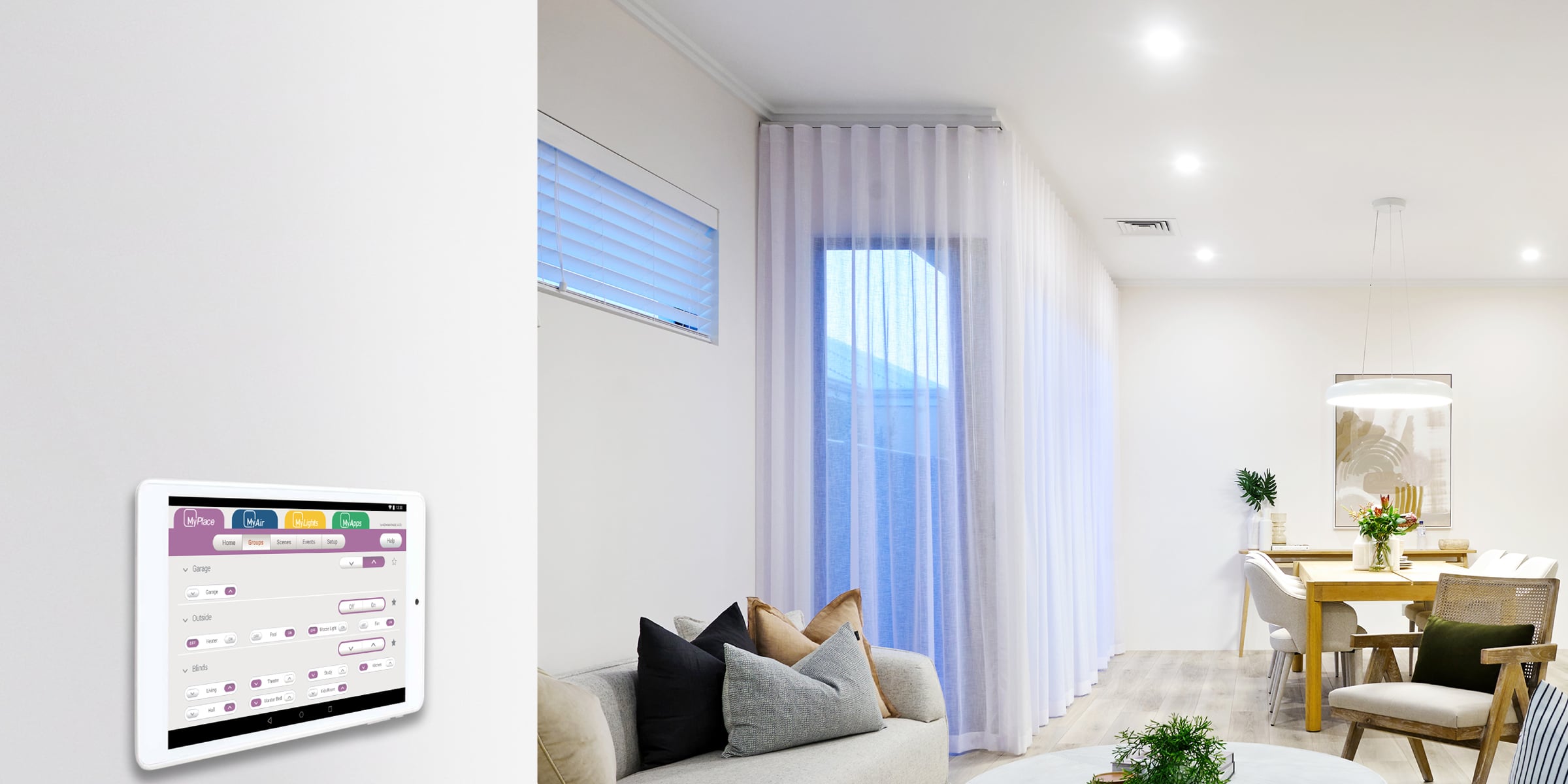 MyPlace is Yours
Bonus Offer!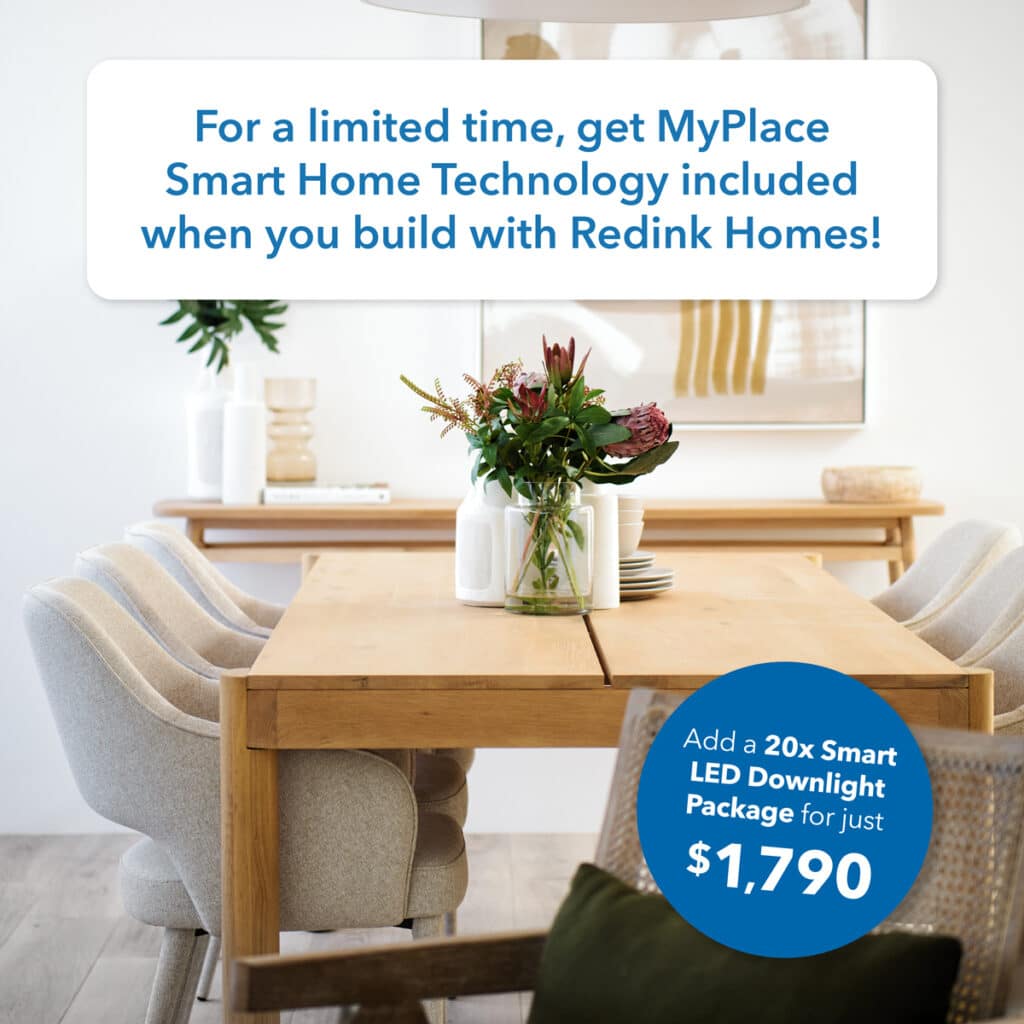 Inclusions
Get MyPlace Smart Home Technology included when you build with Redink Homes!
Turn ordinary appliances into smart appliances
Switch on lights and air conditioning before you get home
Turn on all lights if there's a disturbance at night
Receive an alert if you forget to close the garage door*
Make your house look lived in while on holiday
Contact us to book your free demonstration!
Enquire About This Promotion
Disclaimer: Terms and conditions apply. Offer applicable to new sales signed in September and October 2021 and can't be backdated for sales made prior to this date. Smart tablet includes MyLights module which gives smart control of 5 light switches, plus MyAir module which gives smart control of your air conditioning. Air conditioning smart component will only work if clients have Daikin ducted air conditioning included in their contract and is applicable to our Choice Range of homes only. *Garage door module is an optional extra. BC 12049. September 2021.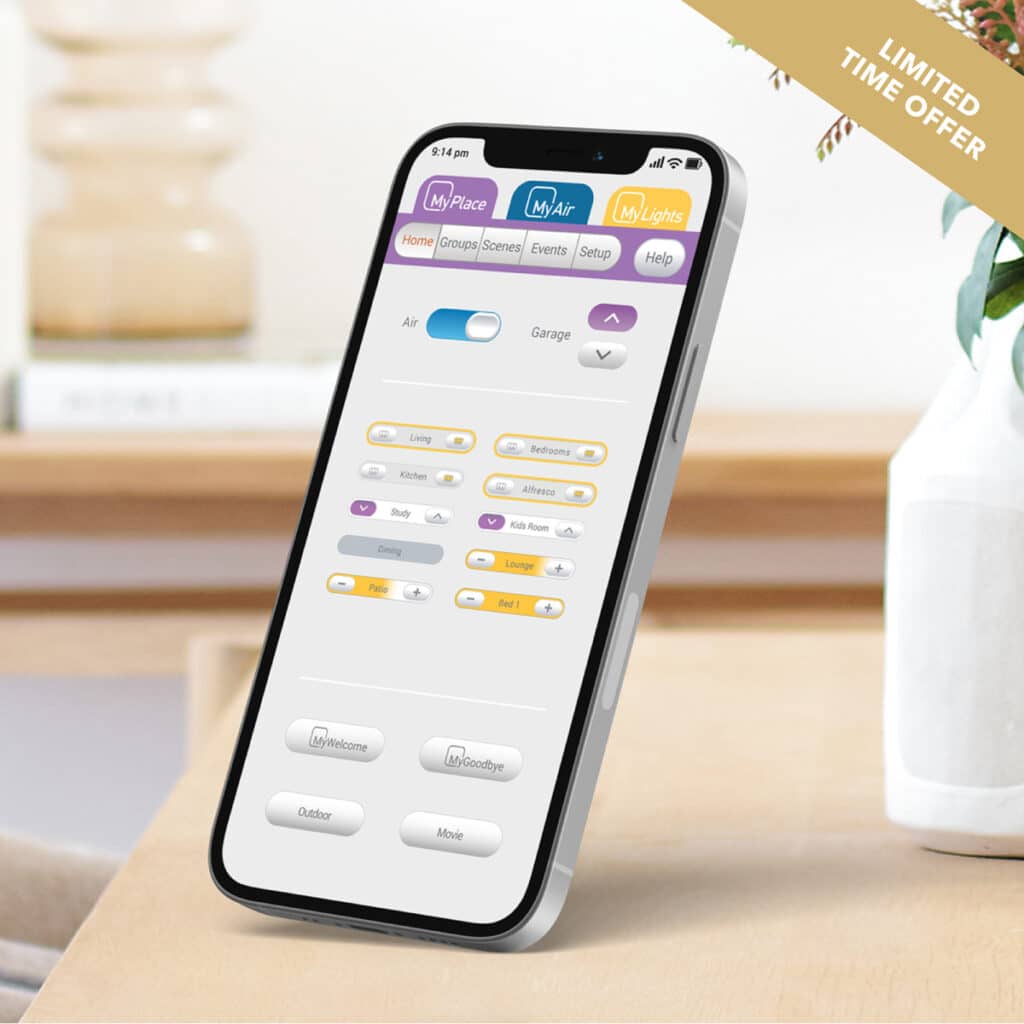 Want to stay up to date with our latest Promotions?
Please fill out the form to access downloads