Interior enthusiasts know that choosing the right tiles can create a more stylised look to any home.
Coming in different shapes, colours, prints and patterns, the right tile can make a statement or give your room more character. So, what's popular at the moment? Why is it popular and how do I style it?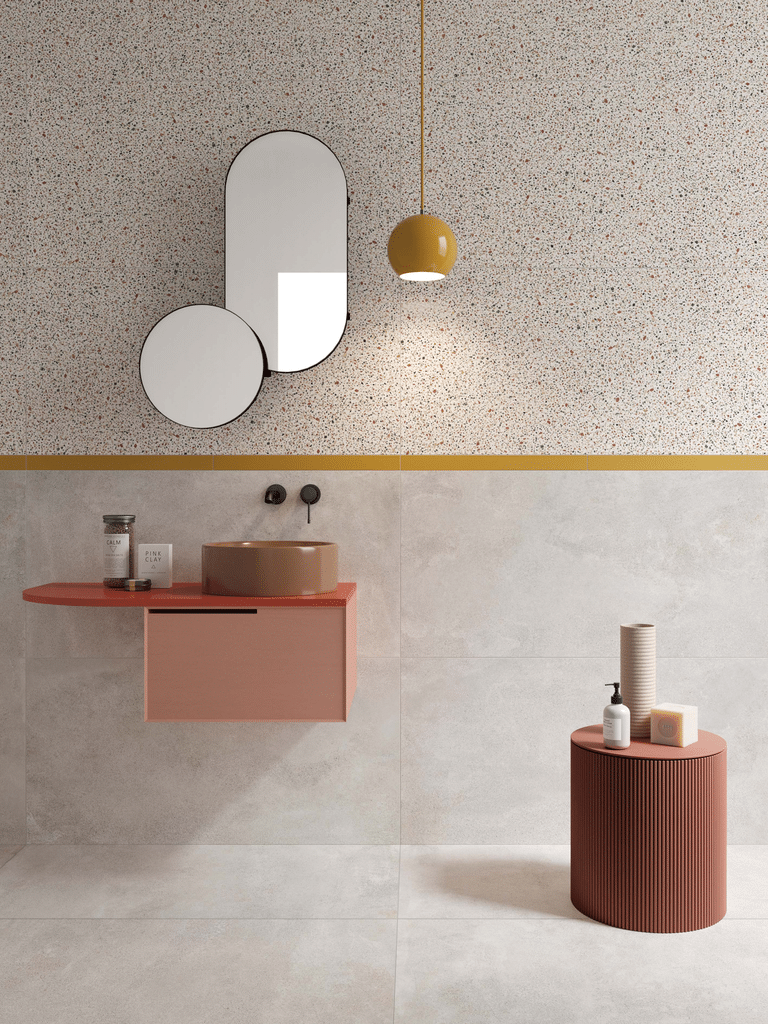 Tip: Consider a matt-finish terrazzo tile for slippery, wet spots such as the bathroom floor.
Terrazzo For Contemporary Homes
Originating from Venetia, this tile has become a dominant trend in 2021. Terrazzo, an Italian word for terraces, was invented a few centuries ago by marble workers who threw away odd-sized marble pieces when producing slabs. These scraps were a cheap way to surface their living quarters with marble.
Fast forward to today, Terrazzo is known for its versatility and beauty. It's used by designers and architects to create a contemporary look. Made popular due to its affordability, Terrazzo continues to be a affordable alternative to marble or granite.
Fragments in Terrazzo can be made from a variety of materials – from marble to quartz, glass and metal. Having a mix creates depth and texture, whereas a smooth finish keeps the look modern. Some of the popular places to use Terrazzo include the walls, floors and countertops of kitchen and bathrooms. This is because these tiles have been sealed to ensure water resistance.
Terrazzo comes in all sorts of colours and shades. If you have a single storey home or low block, using lighter hues like pastels and cream can make a room look larger. Darker hues can create a focal point and provide contrast to larger areas that get more natural light. Terrazzo that is trending at the moment include neautral-looking ones that have subtle colour and tonal variations, bold black-and-white terrazzo and pastel-coloured terrazzo (such as blush pink and soft blue). Large format terrazzo tiles or very small terrazzo tiles are also popular options.
Concrete To Create An Organic Feel
Inspired by the city and its surfaces, this concrete tiles are a great way to add texture to your home. Concrete look tiles are produced with new technology to give the appearance and feel of poured concrete. So, why not just get concrete?
Concrete, though a durable substance, requires sealing, grinding and polishing to keep it looking good. Concrete look tiles don't really need anything more than the occasional sweep. Laying concrete tiles is also much quicker and thus more affordable than laying actual concrete. They also don't crack like concrete do.
This tile look pairs especially well with industrial-style homes.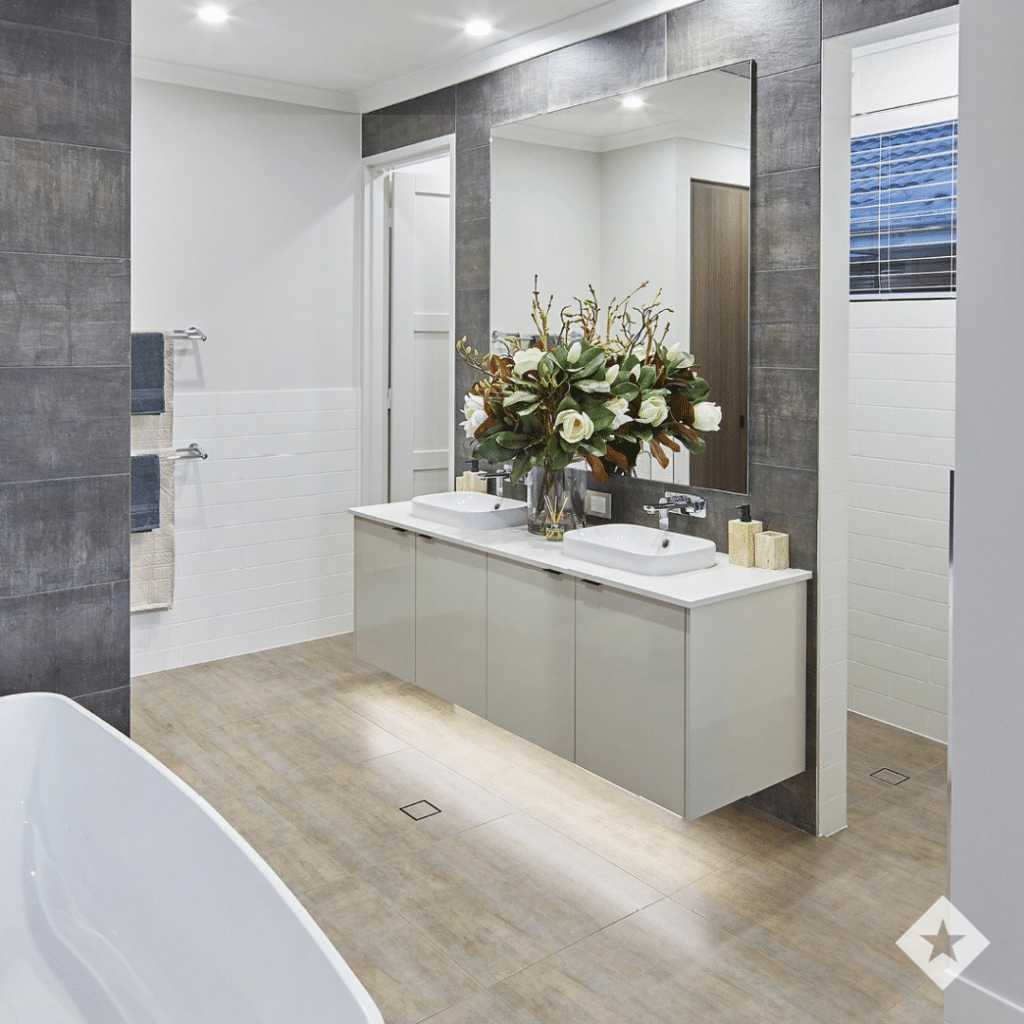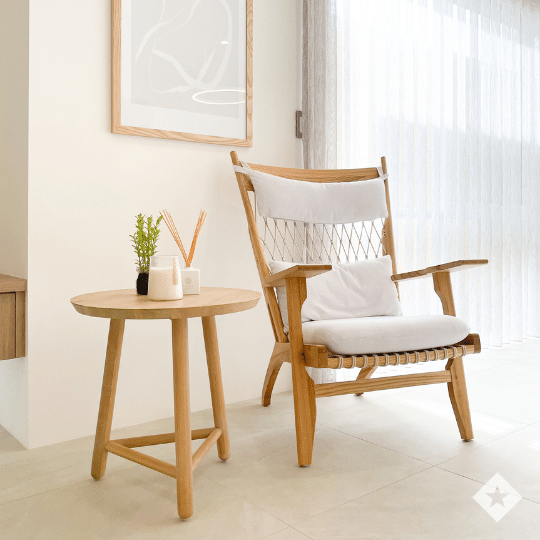 Stone Never Goes Out Of Style
If you're looking for something timeless and elegant, stone looking tiles give a natural finish to any room. A crowd favourite since the beginning of time, stone looking tiles can do no wrong.
Stone look tiles have the same characteristics of natural stone, without the price tag and issues. They are often made from porcelain or ceramic and can be used as indoor or outdoor tiles. Because of this, they are much more resistant to stains, scratches and indentations than natural stone.
Natural stone only come in a limited number of colours, stone look tiles on the other hand come in a range of colours, finishes, cuts and styles. Use stone look tiles to add an air of sophistication to your home.
Timber For Warm and Earthy Look
Timber looking tiles can help to achieve quality natural wood flooring look, without the cost and maintenance. With new technology, ceramic and porcelain tiles can look and feel like wood – it'll even be somewhat grainy to the touch!
Wood look tiles are resistant to scratches, stains and UV rays and heat. This means that it won't shrink or warp with the weather like wooden floorboards do.
Best for adding texture to the space and giving a country-feel, timber look floors are especially recommended for the living room to alfresco. This will help to blur the lines between the indoor and outdoor space, creating consistency and the illusion of more space.