Lisa built a wonderful four-bedroom family home.
"It is a great example of the perfect layout for larger families or someone wanting that little extra space."
The entry of the home links into a large open plan living area that connects to the kitchen, this creates a bright welcoming space that is the perfect layout for everyone. The house features a home theatre as well as a double garage, alfresco, and home office as well as his and her closets.
What more could you want!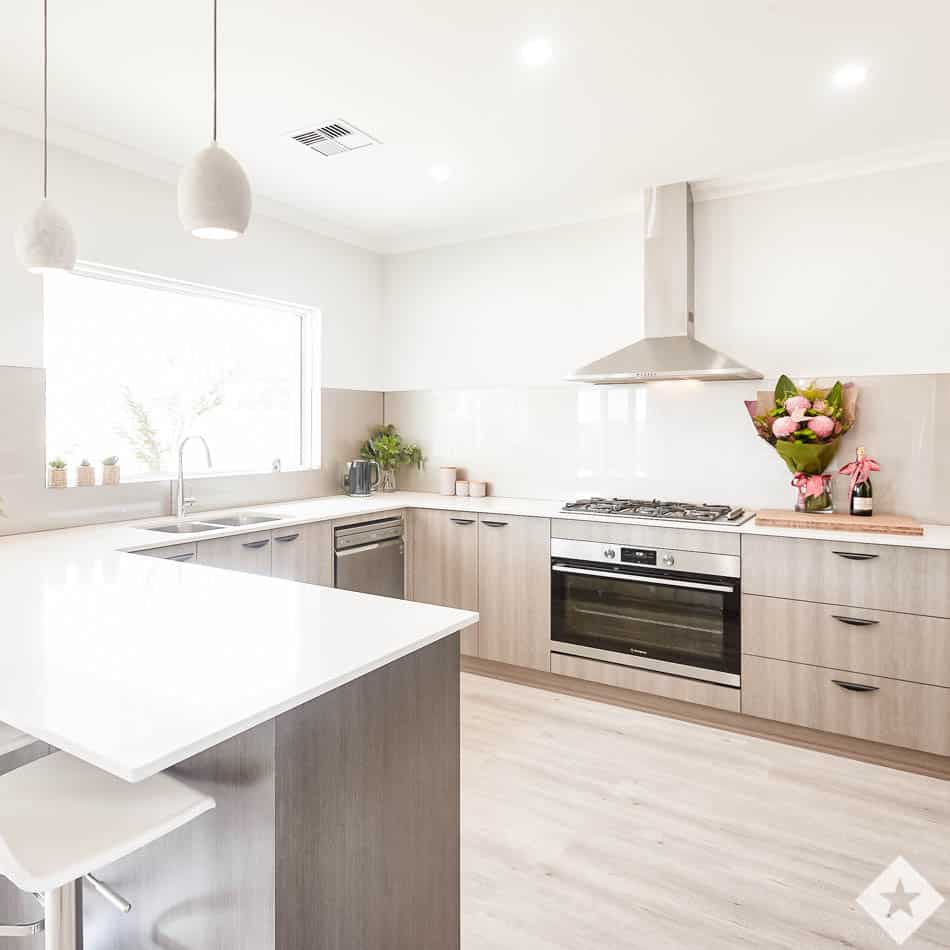 She expressed how happy she was working with the Redink team from the very beginning of her build.
"Happy from the great design by the sales consultant to my amazing Prestart consultant."
Lisa explained how she took advantage of our interior design services and worked with our interior designer Renata who helped her with the smallest of design choices.
Alongside our Interior designer Renata, Lisa did an excellent job choosing the colour palette for her home, she went with a set of subtle neutral tones. Softwood tones with pastel whites and subtle greys complement each other. These design choices she chose pair brilliantly with the furniture she has now added in.
From a design perspective, we recommend these sorts of colour choices. Using more neutral tones with your build allows you to mix things up in our interior design at a later date.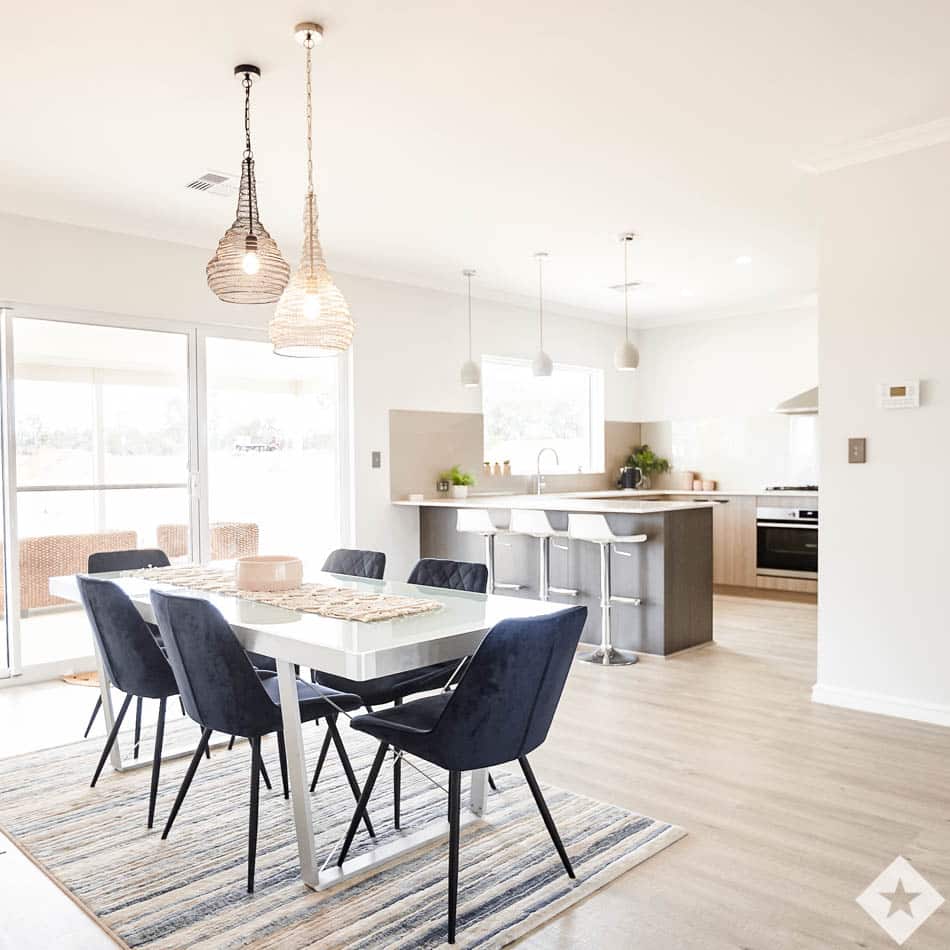 Lisa was so happy with the entire building process we offered. 
She sent in a 5-star review about team members who helped create her dream and how they went "above and beyond" for her.
"I would definitely recommend Redink Homes."
If you are looking to build, talk to one of our consultants today and have the same 5-star building experience Lisa had.