While many of us dream of living in a large home on a big lot, most of us start our home journey on smaller lot.
Homes in Perth are undoubtedly getting smaller. Whether due to costs or preference, a large number of Perthians are choosing to build single-storey homes. But that doesn't mean that you have to live in a crowded space.
What's In This Video
The Kitchen
Choose a light colours for your bench top, base cupboards and overhead cupboards. Light colours reflect natural light and can make any room look and feel larger.
Vertical lines draw your eyes upwards, giving the illusion of more height. Using vertical grain on your overheads and vertical mosaics on your backsplash can make your kitchen look taller.
Open Living Area
Creating an open living area can instantly widen your home's main area. Sticking to a light colour palette for your main floor, internal walls, frames, furniture and joinery will make the space feel bigger. A low light window in the living area can also allow for more natural light to enter, giving the illusion of more space.
Window Treatments
Floor to ceiling window treatments hides any harsh lines from windows and removes the separation it creates.  Simply raise the track of your window treatments right up to the bottom of the cornice to achieve this.
Features & Recesses
Make sure that any features or recesses are higher than they are wider. This will make the room look taller rather than shorter.
The Exterior
The garage door is a really dominant element over the front of your house. Although dark colours are a popular choice, opting for a light colour for the garage door that matches the render colour can make the from of your house look wider. Similarly, matching your fascia colour to the colour of your external walls can give the impression of additional height and make your build look taller. These can make a great difference, especially when it comes to low blocks or single-storey homes.
The Ensuite
One inexpensive way to create more space is recessing your vanity hob, this will give you more floor space. Upgrading your handles to pull-handles at the top simplifies your cabinetry, making it look much cleaner and bringing emphasis to the vertical grain on the doors.
Instead of placing two towel rails side-by-side, try stacking them instead. This will add height to your room, create negative space in a cramped bathroom while still keeping prioritising practicality.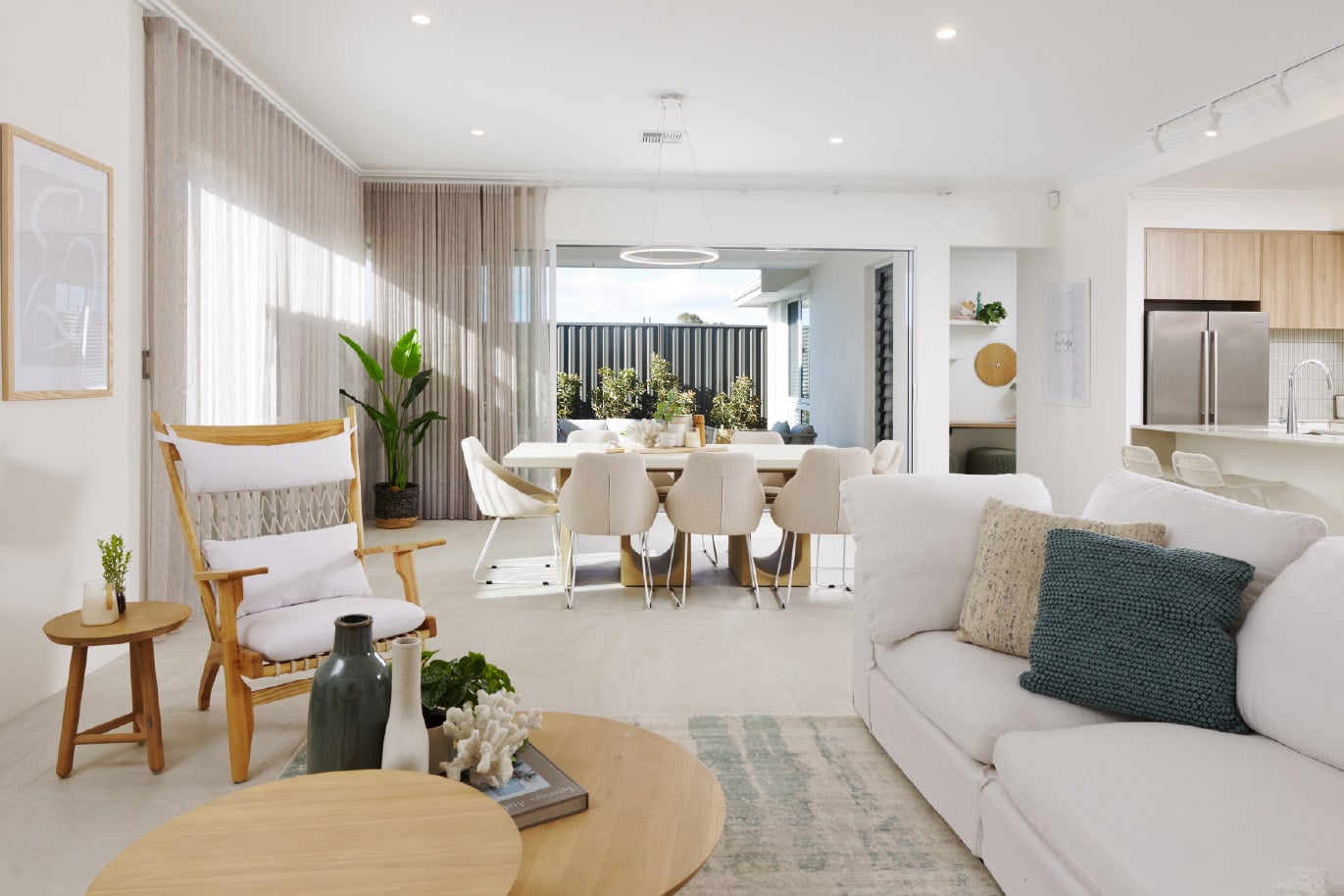 *Please note that the display may be closed due to unforeseen circumstances. To ensure that it is open, please call our office at 9208 1111 prior to your visit.