The peace and tranquility of a holiday, at home.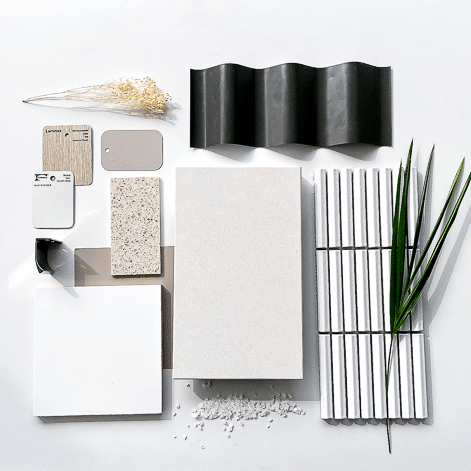 Designed in a travel-less time, The Quartz was made to bring resort-style living home. Many of us had experienced confinement in our own homes in 2020. Not being able to leave the house, let alone travel, brought forward the importance of having a safe space like a resort-style dream home that fostered well-being.
From city-dwellers to ruralites, many have sought a new kind of accomodation. More than a home but less than a hotel, resort-style living is where style, luxury and comfort meet.
Bright, light and airy spaces bring positive energy and a calm feel. Neutral and light tones are vital to achieving a resort-style living space.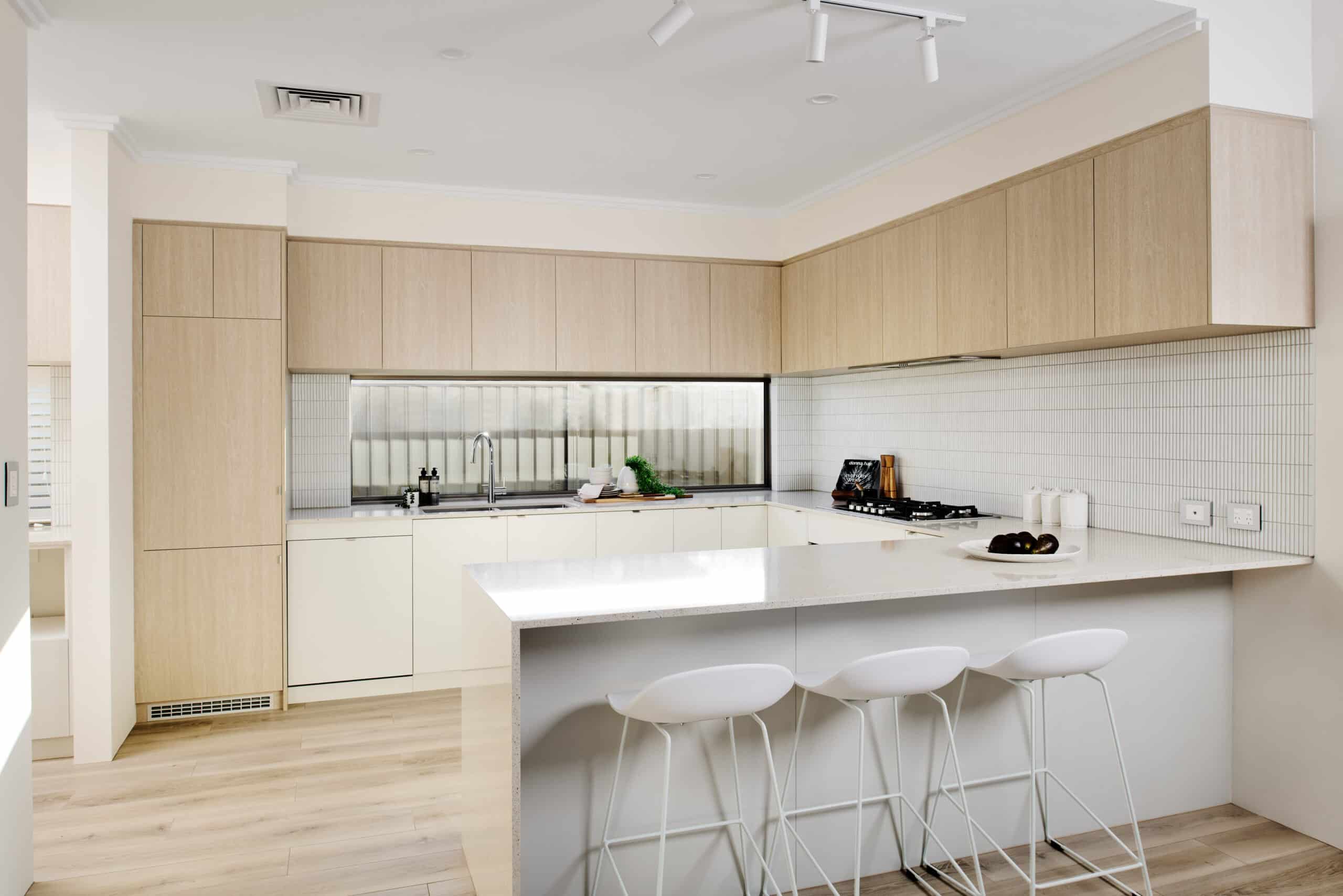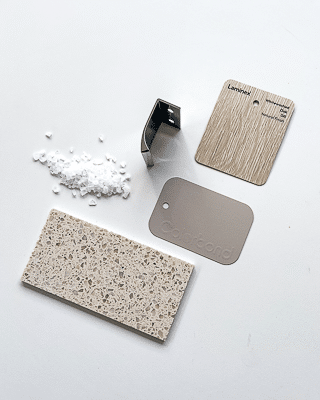 Enter into a time of relaxation at The Quartz ensuite.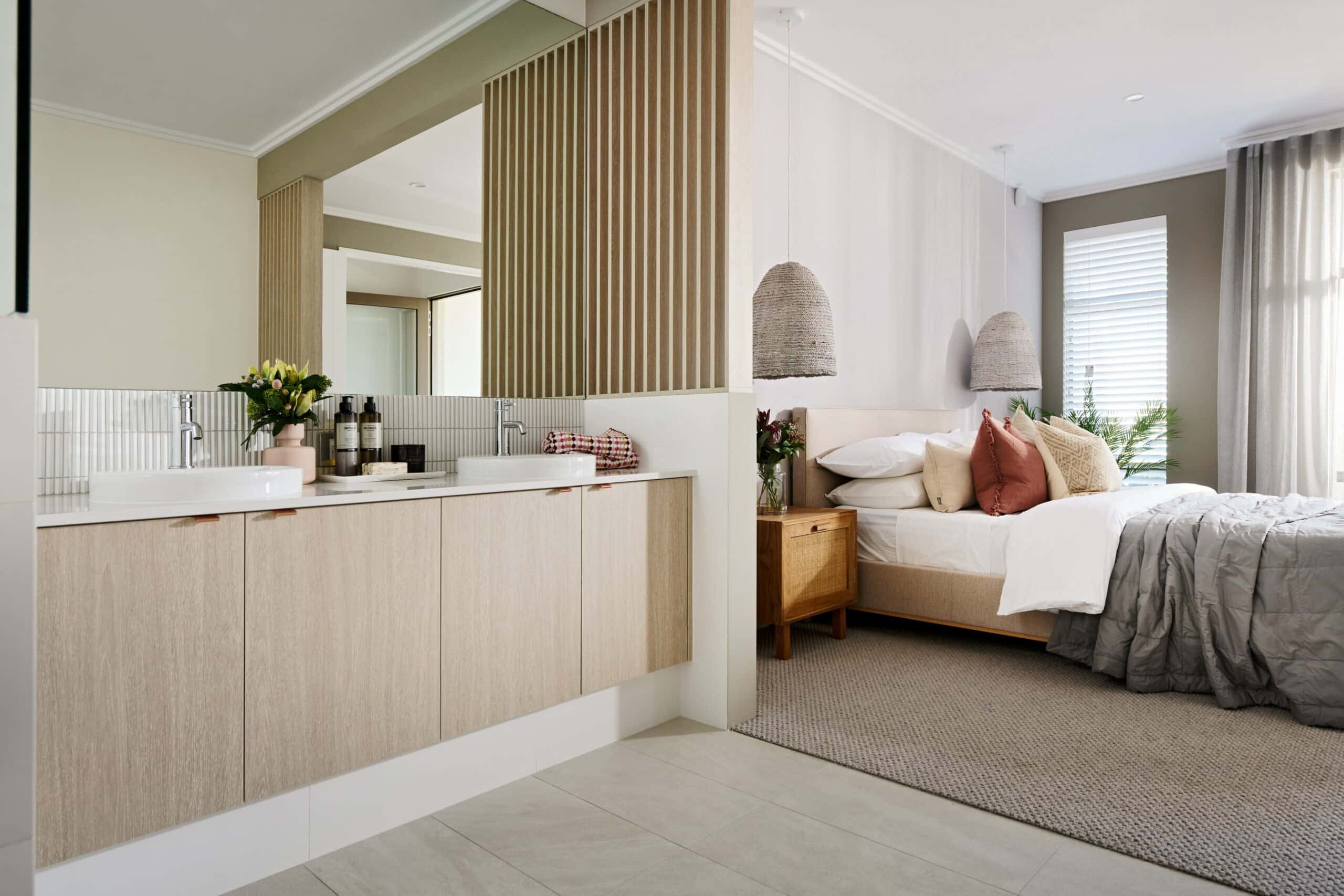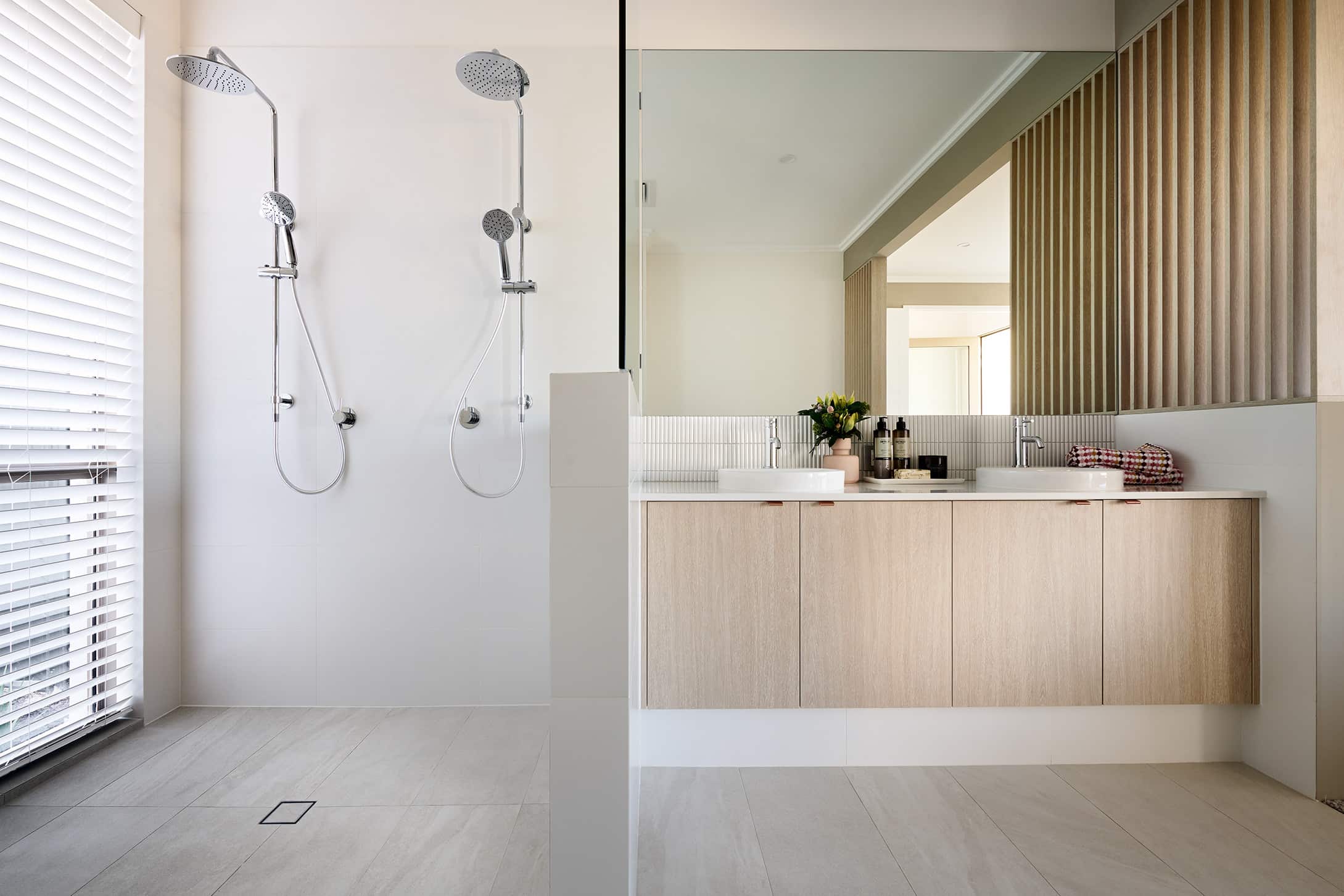 This ensuite mimics the luxury of hotel-style homes with a timber wall feature, freestanding bath and a double-sized shower recess with a nib wall.
With neutral tones and a feature panel wall, the front elevation sets the tone for the rest of the home.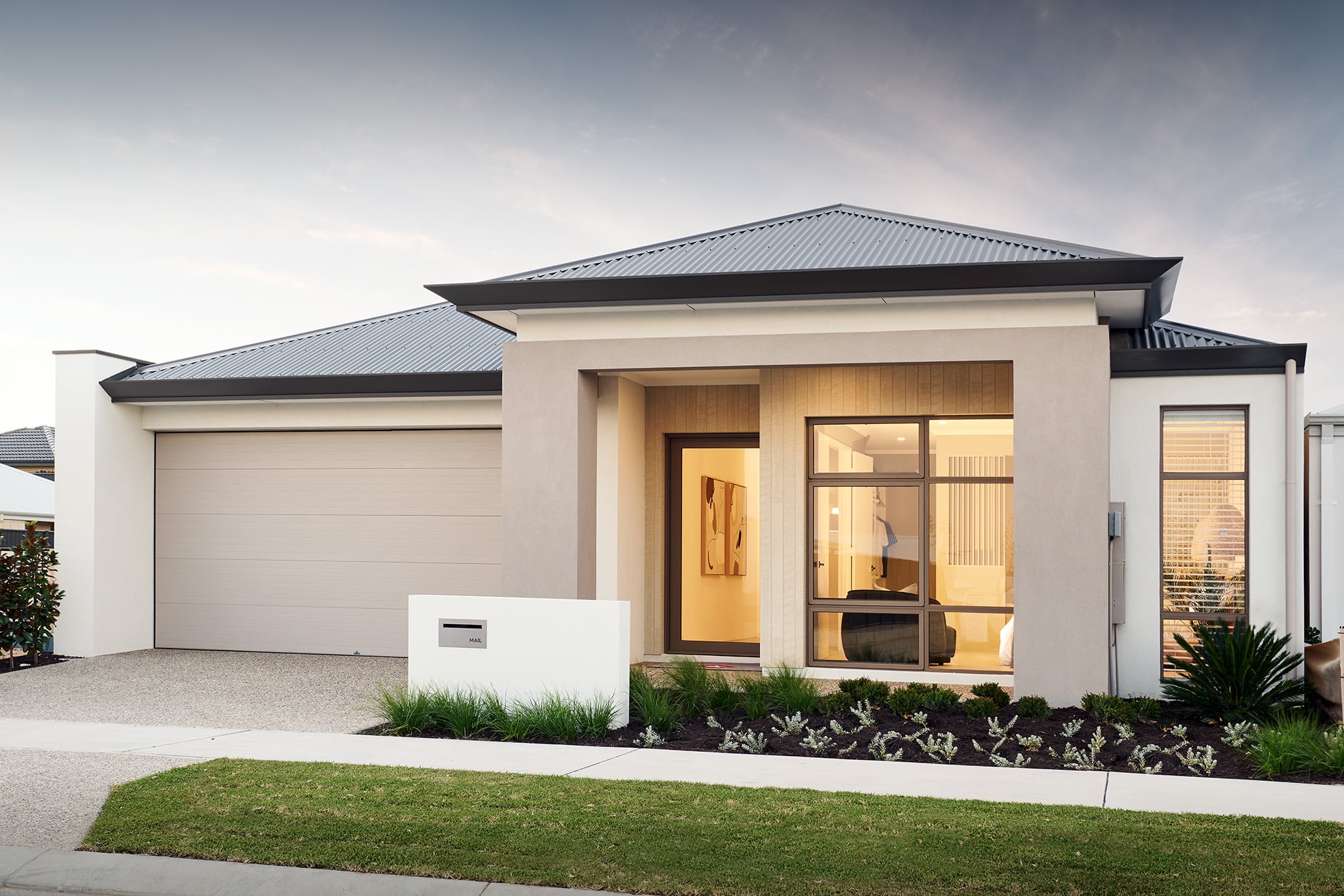 Elements of nature are highlighted with natural wood cladding. A mixture of textures and tones gives this display home a feature elevation.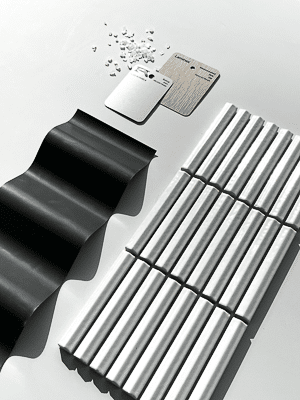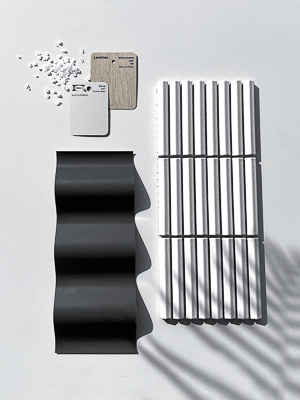 *This post was published on 19 July 2021. Please note that this display may be closed due to unforeseen circumstances. To ensure this is open before your visit, please call our office at 9208 1111.