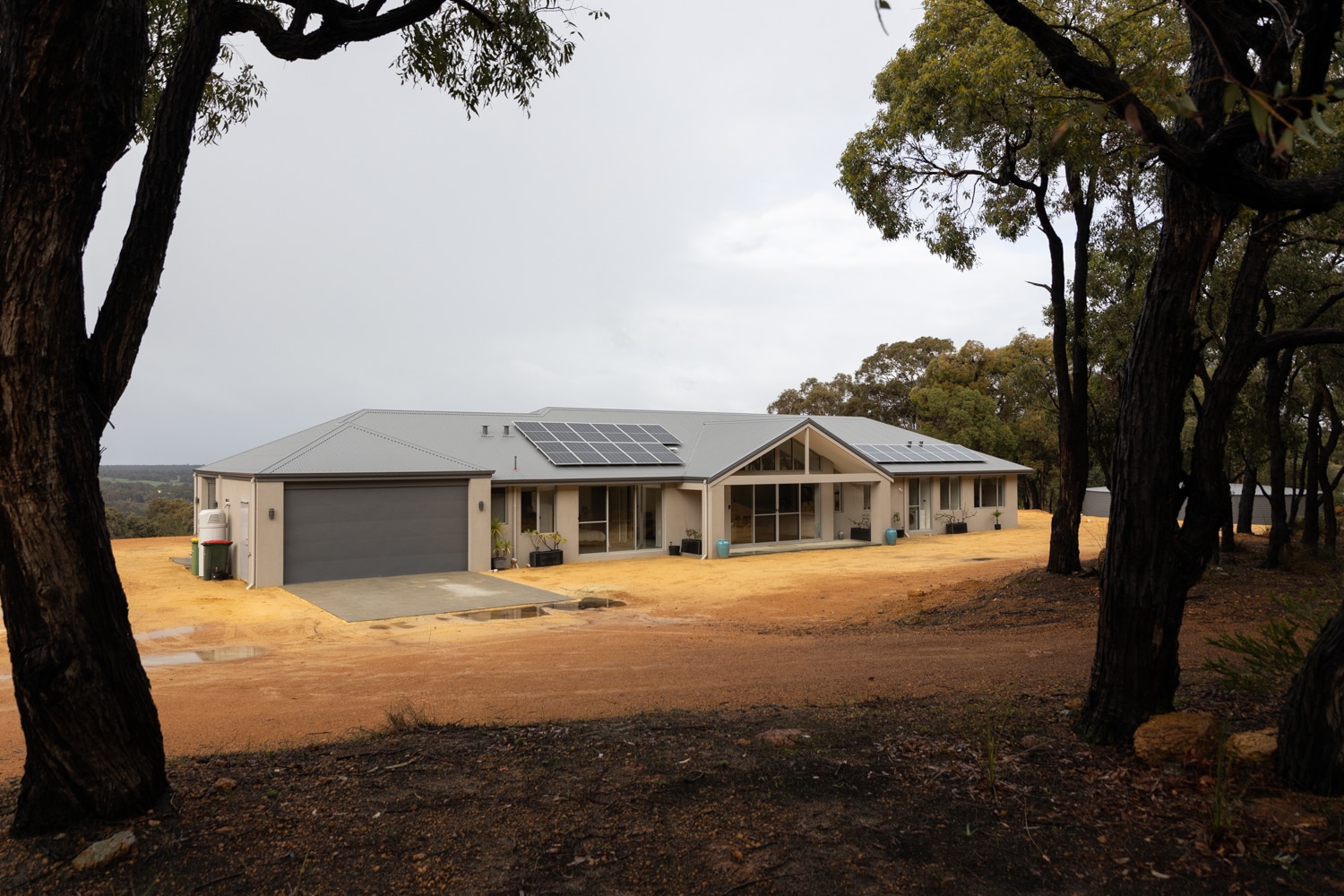 The clients bought a 30700sqm rural block with stunning views and site works completed. They had been looking to move further away from the city and build a private family home.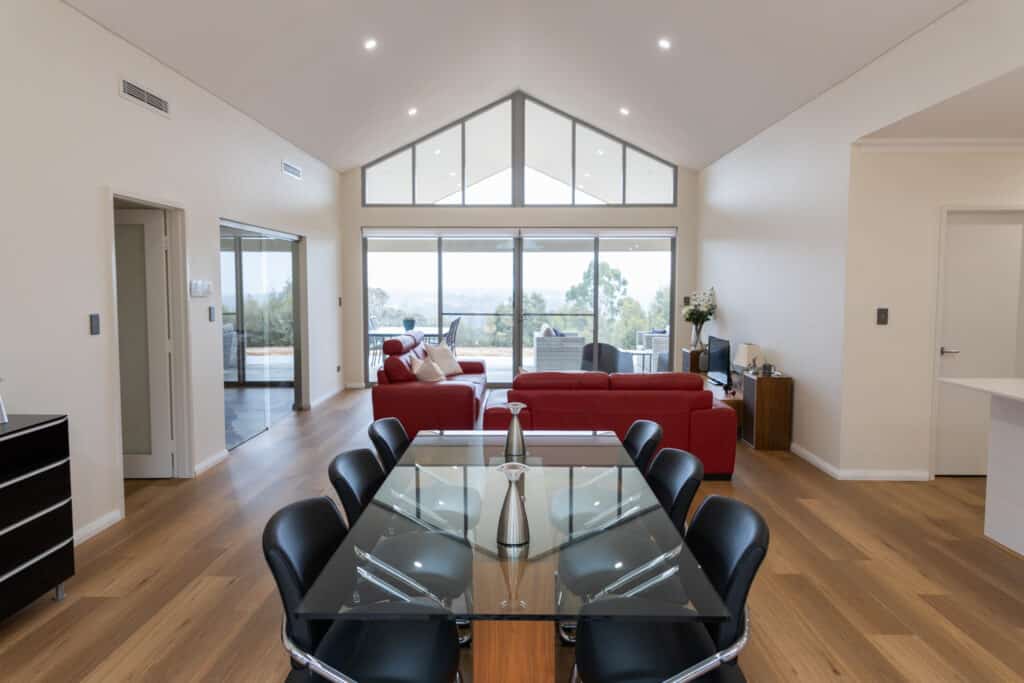 They were referred to Eleanor Noonan, Sales and Design Consultant by a colleague and started working on the design of their home.
Their home wishlist included:
Office space with parking access
A home that embraced both forest and valley views
Separate guest wing
We first looked through home designs from our Farmhouse Range to see which suited our clients' desires most. Homes from this range are specifically designed to suit large blocks, and have a country-feel.
The Forrest was especially attractive to our clients because it allowed for them to have views of both the forest and the valley in their open floor plan. This made their home feel spacious and airy.
Having a raked family area in the middle of the home allowed for the home to have a strong focal point, and seamlessly create two separate zones. One would be for the couple, and the other for their guests.
In the end, our clients private area included a master, ensuite, theatre and study.
The master and ensuite was moved so that they could install a big window that had stunning forest views. Their study was moved closer to the garage, as per their brief. Lastly, the theatre was placed next to their open-plan living with a glass door to make the family area appear even more spacious.
They also removed the entry and replaced it with big sliding doors that open into their dining, living and kitchen area.
The guest wing of their home includes 3 bedrooms, 1 bathroom, a laundry and an activity room.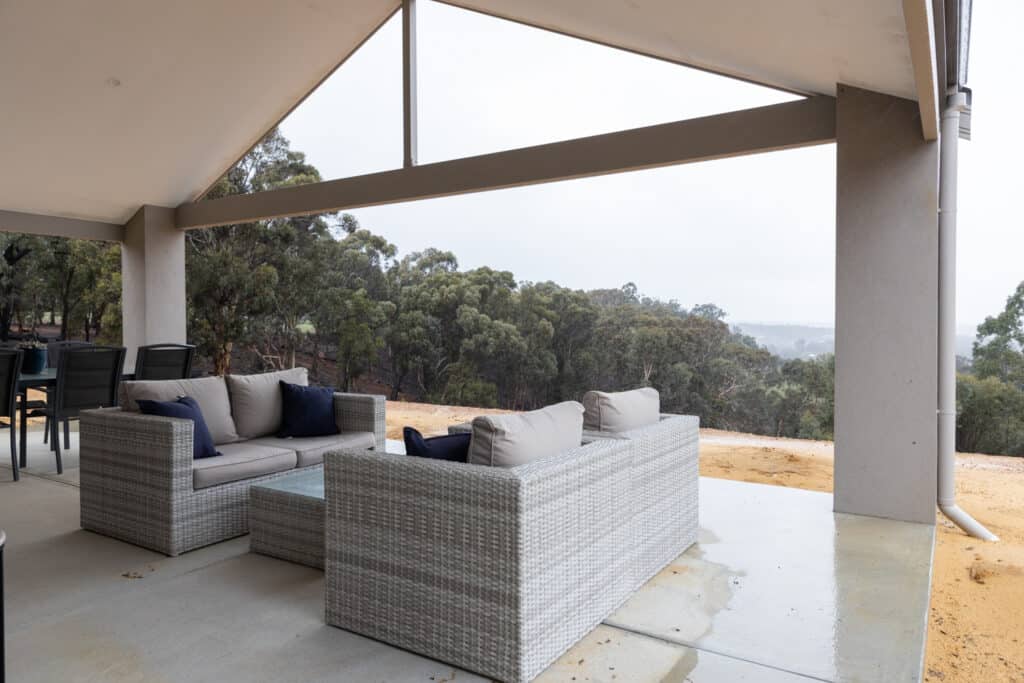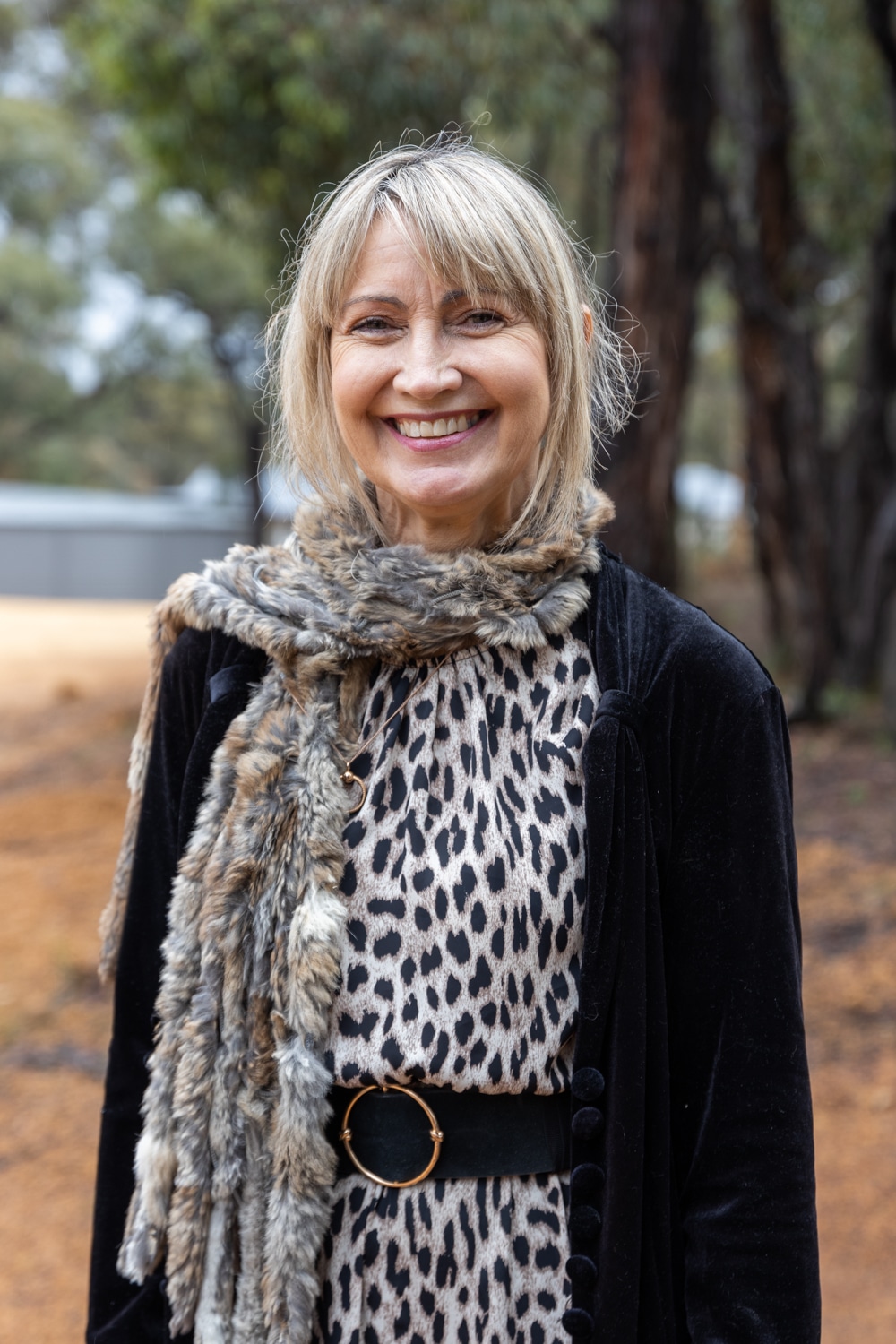 Looking to build a custom rural home?
Contact Eleanor, Sales & Design Consultant at Eleanor@redinkhomes.com.au or 0418 924 194.
What would you like to see next?