Francis and Peta were looking to build a large home on a big sized lot in Lesmurdie for themselves, their son, his carer and Peta's parents. Which made the home designs in our farmhouse range so perfect for what they were looking for.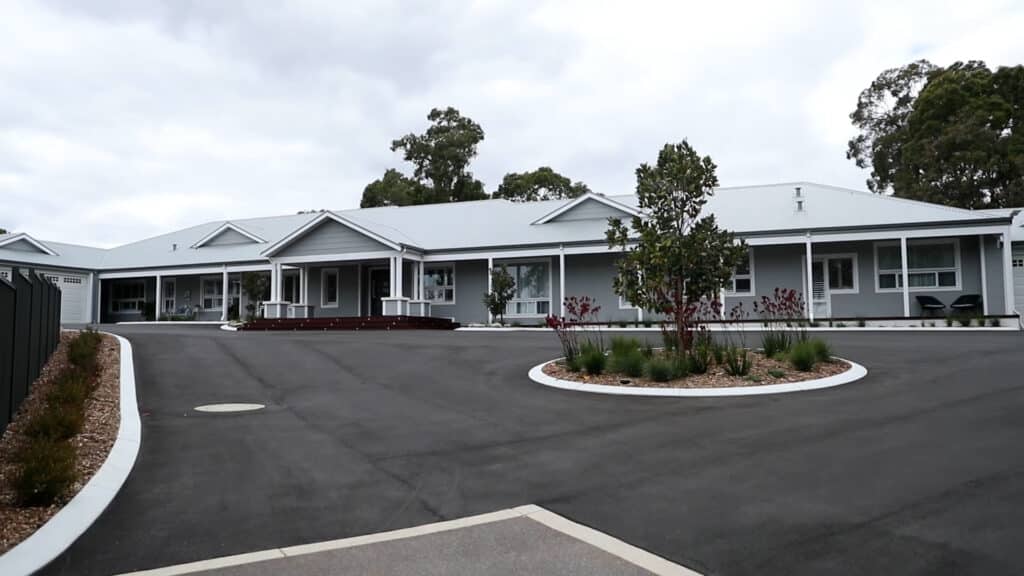 So how did this all begin?
So we had a concept of what we wanted. We went and met with the designer with Redink and threw that out in 5 minutes. So we started from scratch.
… he spent time talking to us in our previous home about what we liked in our home and what we didn't like in our home so we were able to start with a board of what we want and what we don't want. And he really focused on the things that we didn't like so he made sure they didn't come across to the next house.
One of the things that they love most about their home now that they've moved in is the privacy they get in their home, even with multiple generations in the house!
Once we moved in we (Francis and her parents) sort of had this unofficial communication method of blinds up, blinds down… we can go 2-3 days without seeing them and that's largely due to the designer really listening to how they still wanted to live independently.
There was one thing that Peta was really grateful for during the home building process is that all admin and finance work was done upfront.
The office staff, everything was done upfront. So by the time the build came we weren't then every week take time out to go and choose things or make decisions… So what I really liked with he Redink staff was all variations, paperwork, everything was emailed… So it made my job a lot easier in keeping the finances in control because we knew exactly on a daily basis where we were sitting with Redink.